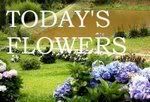 These beautiful
bromeliads
are from my
Sloat Garden Center
archives
.
"Bromeliads are members of a plant family known as Bromeliaceae (bro-meh-lee-AH-say-eye). The family contains over 3000 described species in approximately 56 genera. The most well known bromeliad is the pineapple. The family contains a wide range of plants including some very un-pineapple like members such as Spanish Moss (which is neither Spanish nor a moss). Other members resemble aloes or yuccas while still others look like green, leafy grasses." -www.bsi.org
They have a variety of species with gorgeous colors. The pink one below is a feast for the eyes.
Check out
Today's Flowers
hosted by Luiz Santilli Jr. to view more colorful flowers.