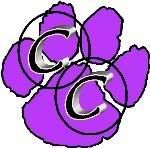 (To see more or join in the fun, click badge)
These captures are from my
Quarry Lakes
archive. We love to go fishing there, sometimes I get fish and sometimes only nature shots like these. Both situations fill me with equal excitement because I never go home empty- handed. Well, from a shutterbug's point of view anyway.
(Click on picture to view a larger image)
I was lucky to chance upon a snail. It's the first time I saw this kind, so I watched it quietly.
On the photo below, it retreated into its shell because it got startled when a park ranger came by and stopped. He was curious why I was squatting by the grasses, happily snapping pictures at something.
I left for a few minutes, so it can recover. When I returned, it was just coming out of its shell.
It regained its composure and seemed to stare at me. (SNAIL STARE, SNAIL GLARE!)
Or was it trying to say, "Hey, what's up?".
I don't know the specific name of this snail and I was too tired to peruse dozens of web pages online. Apparently, there are different types (thousands) of snails out there. If anybody recognizes this kind, please let me know. Thanks!
* I found a link of
funny snail photos
: tank snail, horse snail, winter snail and others.
* More
about snails
.